Brand communication
at its best
Creativity and inventiveness are the basic requirements of any business or product that wants to stand out from the competition. This is just as true for your beers, soft drinks and spirits as it is for your glasses. Glasses with an innovative design help to create an unmistakable brand identity and a unique position in the market.
REVOLUTION
IN GLASS FINISHING.
Think of a digital relief print like a 3D print. Your brand is printed onto the glass with the maximum precision and attention to detail. Absolutely suitable for catering purposes and dishwasher-safe. This process offers an infinite number of new possibilities for glass finishing.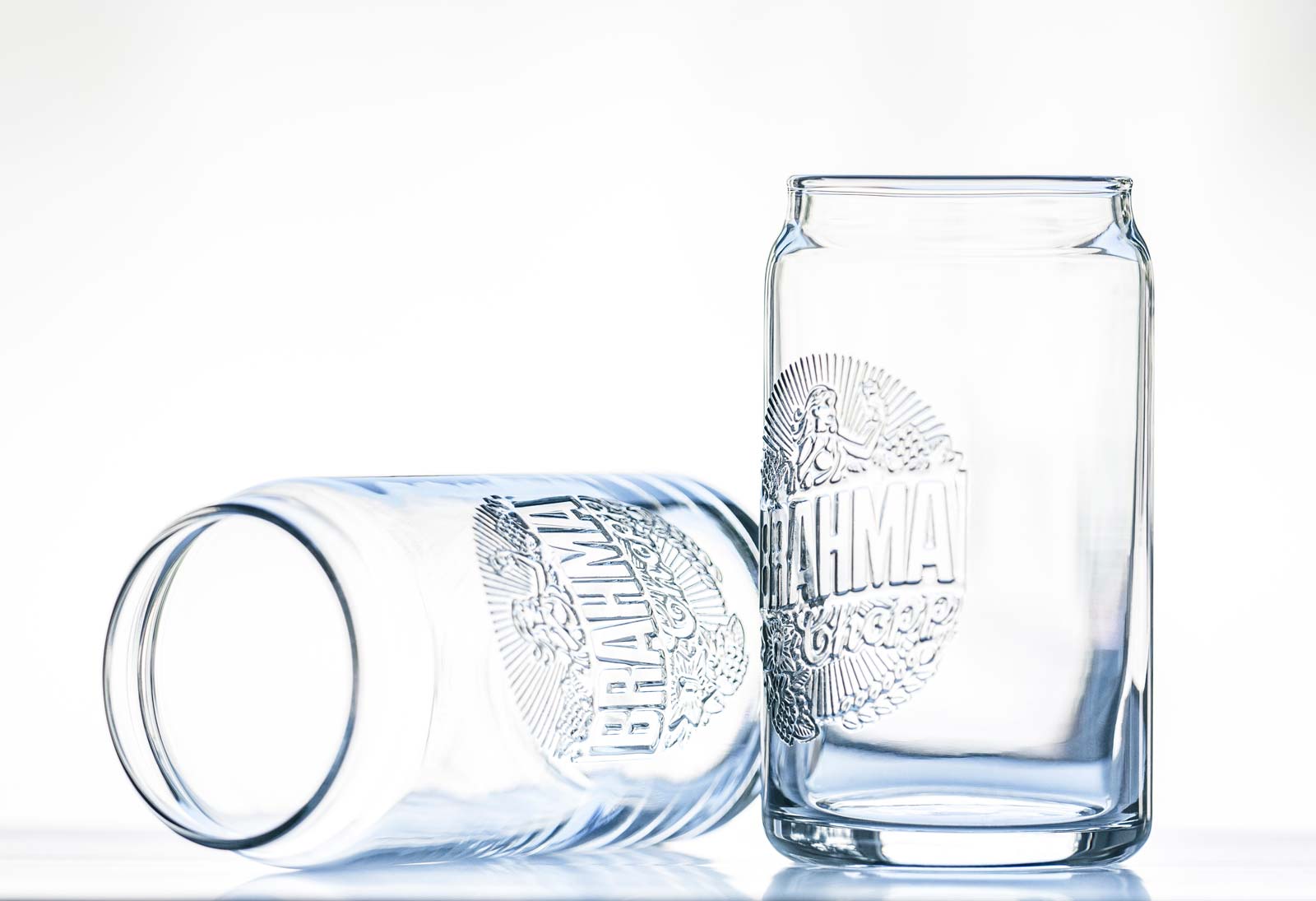 NO EXPENSIVE GLASS MOLD NECESSARY.
Until now, three-dimensional glass finishing has an individually produced glass mould that was invariably extremely expensive. This process is completely eliminated in digital relief printing, as the result of which the tactile brand experience on glass is now affordable.
BIG PERFORMANCE.
EXCELLENT COLOURS.
There are no limits to the possibilities offered by SAHM ́s digital relief printing. We will design an exclusive, entirely individual glass for you - including in colours and entirely to your wishes. So your brand appearance and message are seen perfectly and uniquely.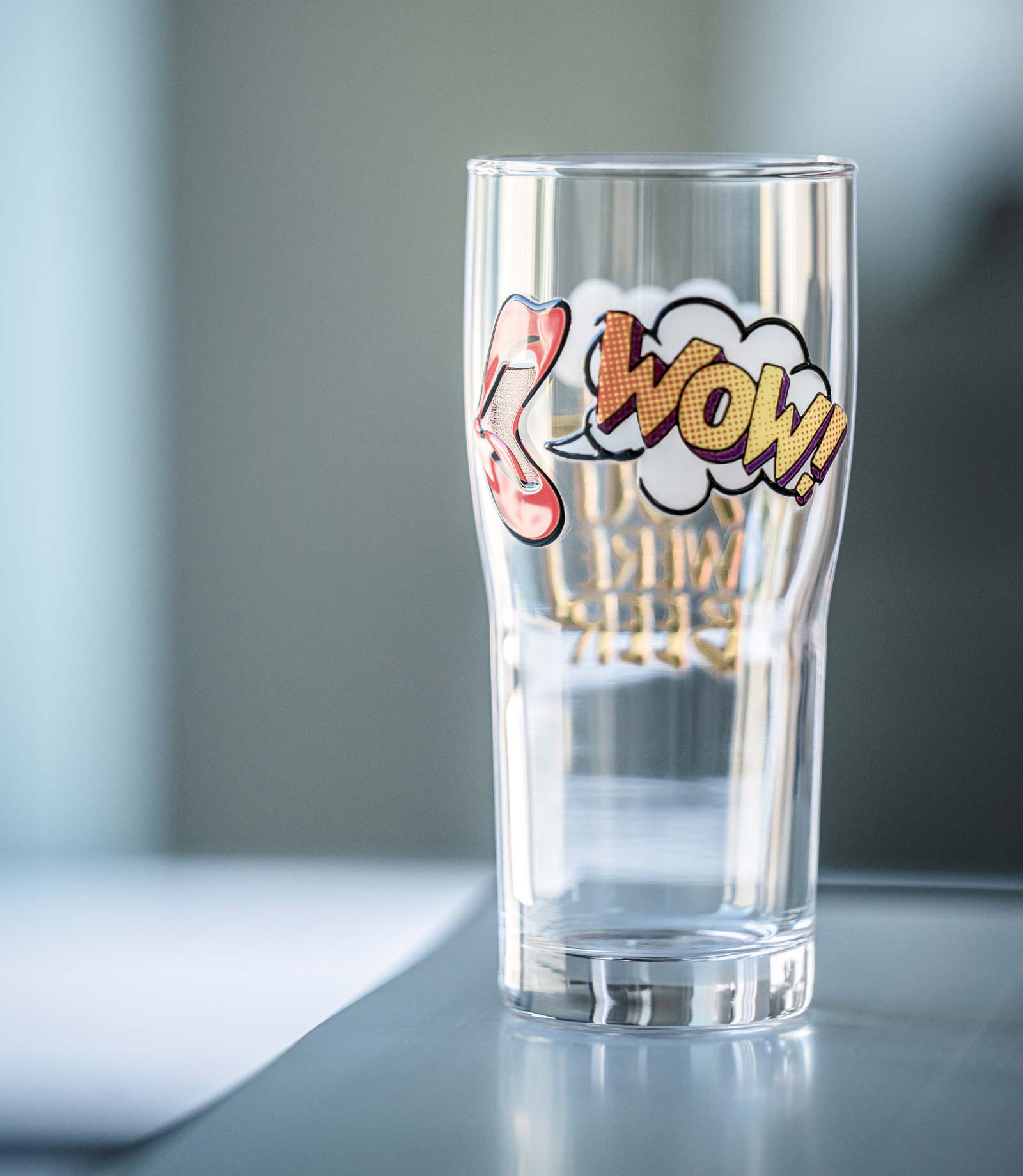 BY REQUEST
EVERY GLASS DIFFERENT.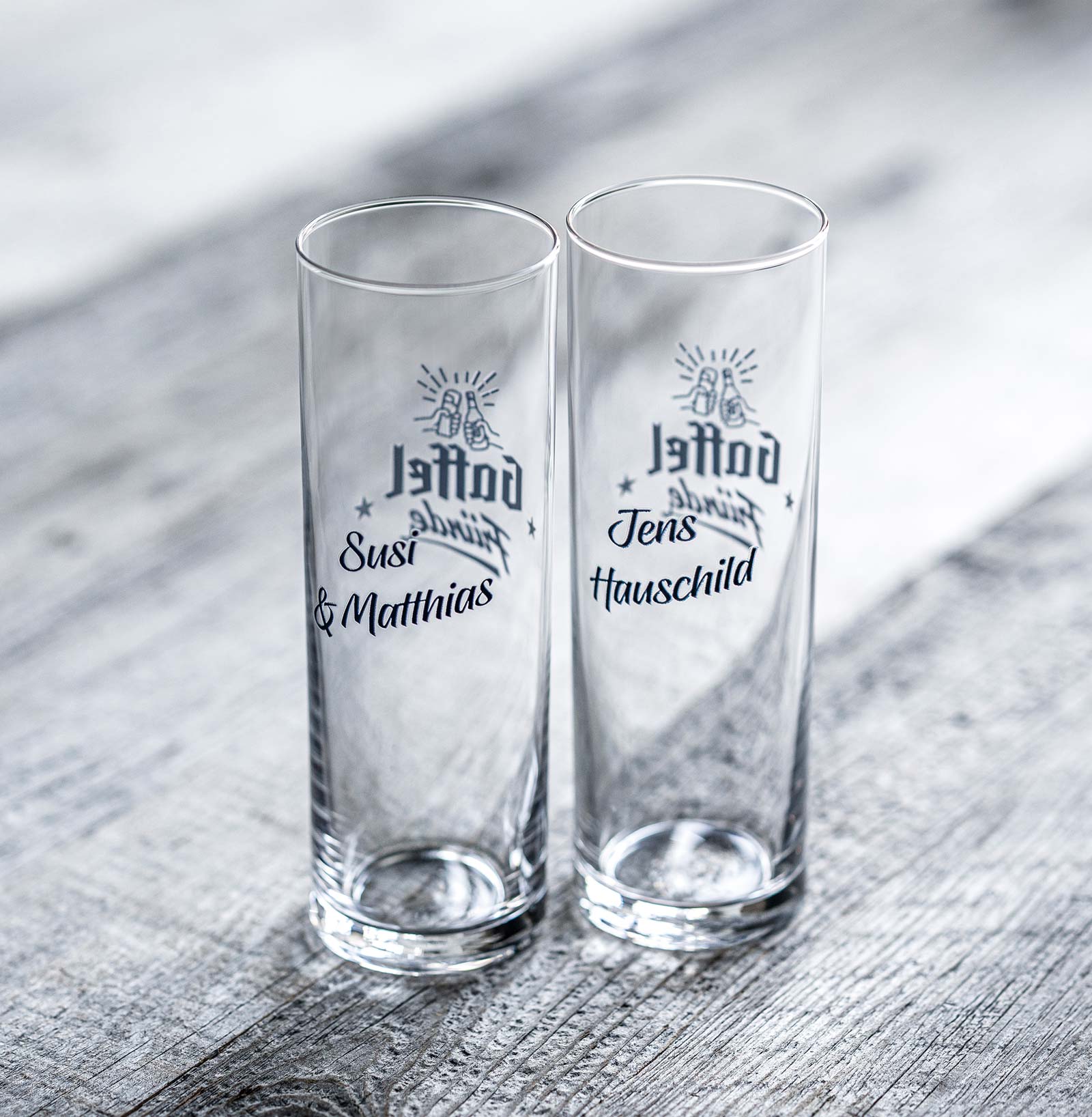 Individualisation: almost anything can be done on request. As in the example, where every glass has been personalised. Thanks to digital relief printing, we process your order in a single step.
IDEAS & POSSIBILITIES.
INFINITE.
Digital relief printing enables us to offer you endless options for customisation for every special brand appearance. Whatever the occasion - collection campaigns, special events, catering purposes - every relief is artistically produced by inkjet.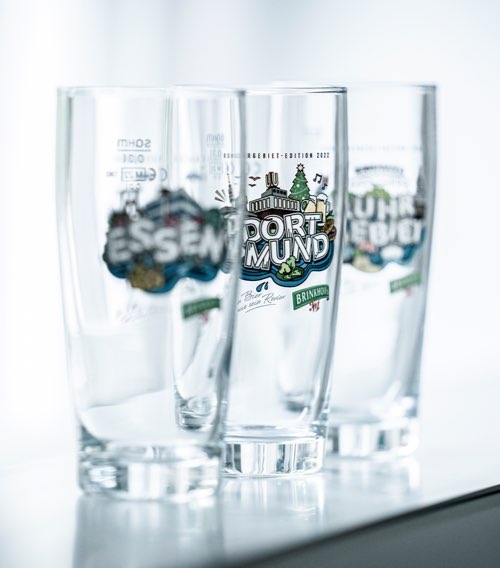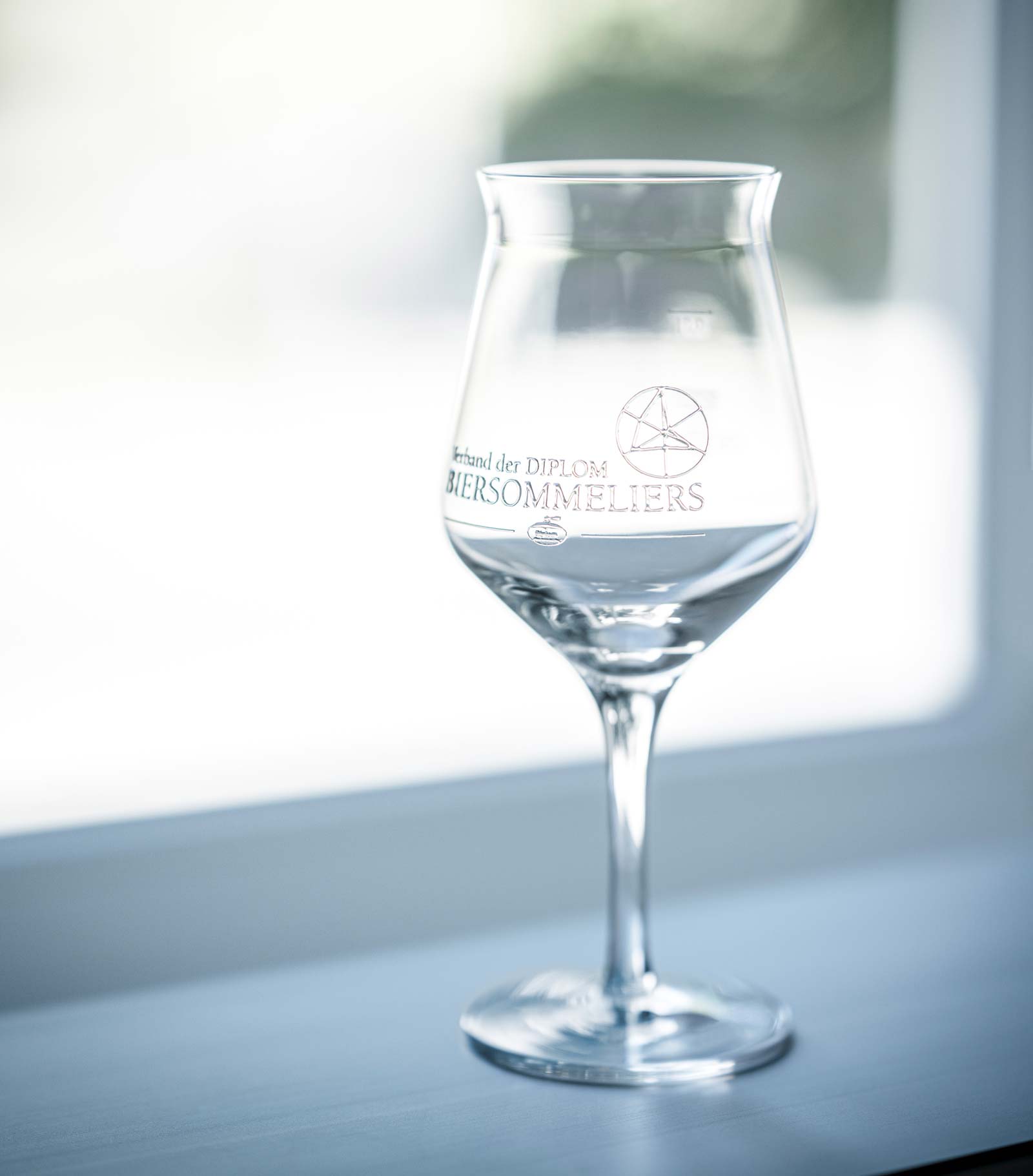 SMALL RUNS?
WITH PLEASURE.
The innovative technology of digital relief printing also makes short runs affordable. from as little as 1,000 pieces, we will produce your clearly individual, elegant brand experience, such as the certified beer sommelier goblet for the Association of Certified Beer Sommeliers.