DECORATION -
THE FACE OF YOUR GLASS
The decoration on your glass is every bit as important as your company logo. The design of the glass decoration and how it is executed can express values such as quality standards, style, tradition and modernity. In this way, an anonymous product can become a valuable brand item that actively communicates your marketing message. But a successful branded glass only results from a perfect symbiosis of glass and decorative design. Our decoration designers are at your disposal with new ideas and years of experience, helping you to get your brands into customers' minds.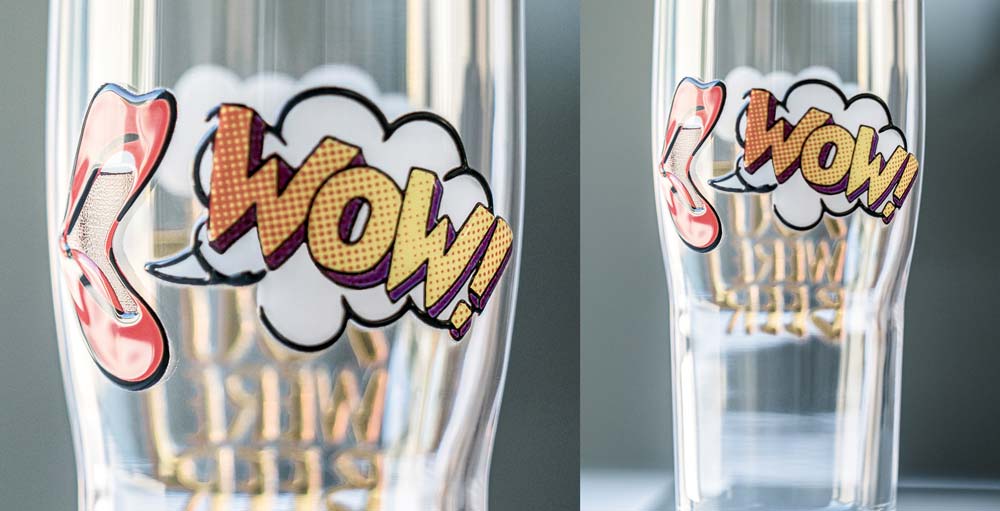 Quality you can feel.
Digital relief printing from Sahm
Stay a step ahead of the competition with maximum individuality and top quality.
Whether it's glass editions for company anniversaries, special events or in the catering trade, each relief is stylishly and digitally produced via ink jet printing – without any distracting mould joinings – and helps to give your brand a distinctive, unique style.
These glass products from SAHM are, of course, also suitable for the catering trade and for dishwashers.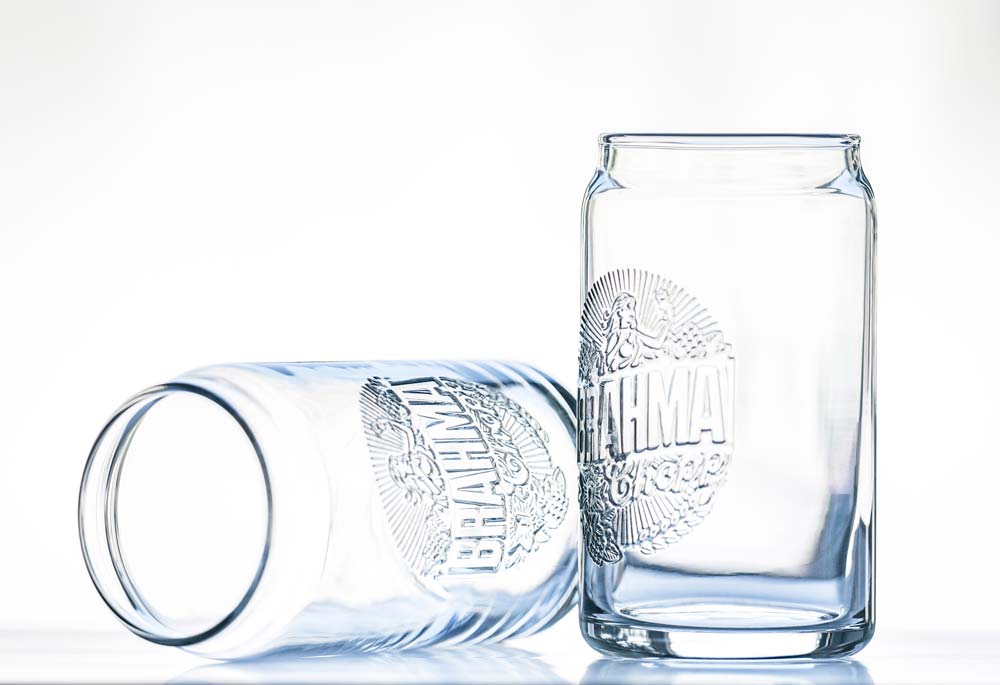 Offer your customers a product with a premium feel!
SAHM Digital-Relief Print enables you to print your own exclusive glass. Mold costs and high MOQ´s aren´t necessary with this technology. From our standard glass, we can create your own exclusive glass.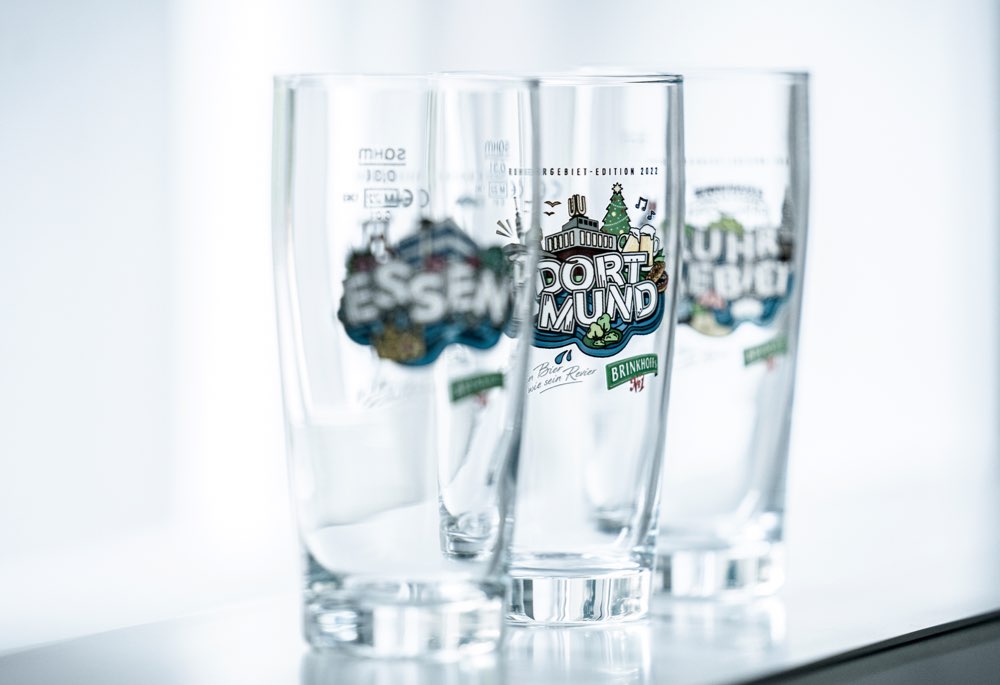 Individualistic, also with colors.
Even graphics and single decoration elements can be created, without restriction, full color and according to your wishes.
Honored with the Promotional Gift Award 2023
Each year, the award honors particularly creative, innovative products and campaigns from the field of haptic advertising. In 2023, the winner is Sahm's digital relief printing.
Digital printing starts
where screen printing ends.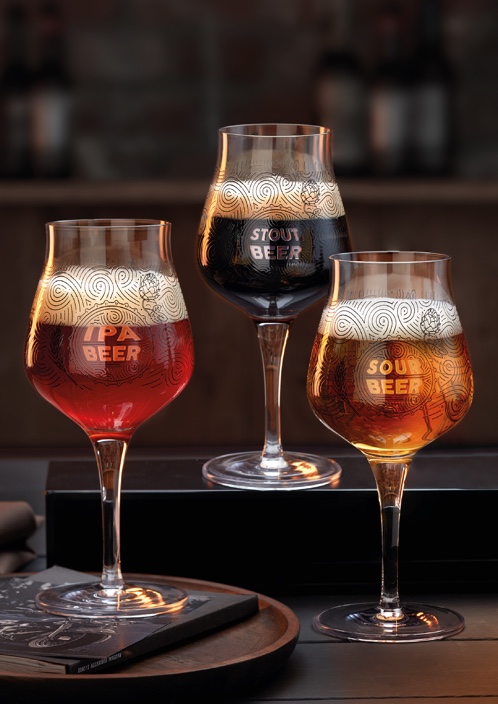 There are no limits when it comes to digital printing. Whether to personalise each glass individually or have 500 different glasses with 500 different design: Everything is possible, nothing is a must.
Whether handle, stem or round glass shapes, pretty much anything can be printed. This is made possible by four-colour printing, available already for small order amounts. Only caustic white, solid tones and gold are not yet printable. Let yourself be captivated by the endless possibilities of digital printing.
SAHM UV printing combines modern UV colour systems with the latest printing technologies.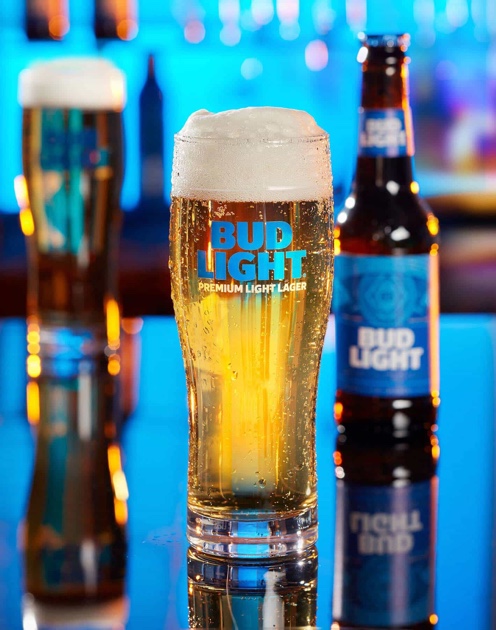 SAHM UV colours produce brilliant tones as well as heavy metal-free solutions. Relief or effect colours become even more excellent and tangible. The UV printing adds a high brilliance and opacity to SAHM's thermo printing and photorealistic graphics. Even our tempered glasses can be printed with this technology without changing the physical properties of the glass.
Our UV colours are fixed onto the glass permanently via UV light. The hardening under UV light replaces the burning process. For this we have one of the most advanced arrays of machinery at our hands.
SAHM UV colours expedite sustainability: The colours are ecofriendly, free of heavy metals, thus comply with the requirements of international markets.
Automated screen printing
Solid tones brought onto the glass in perfection. With our screen printing with up to 8 colours there are no limits for your decorations. Therefor we built one of the most advanced arrays of machinery for you.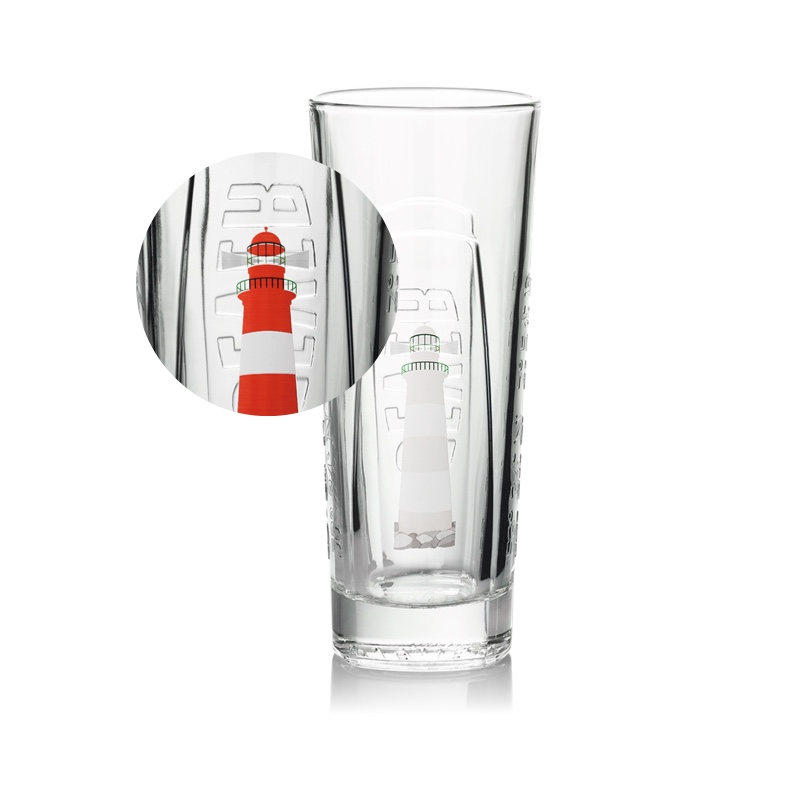 Thermo colours
Thermo colours create a truly striking effect. Red, blue or black decoration elements appear as if by magic when a cold or hot drink is poured into the glass.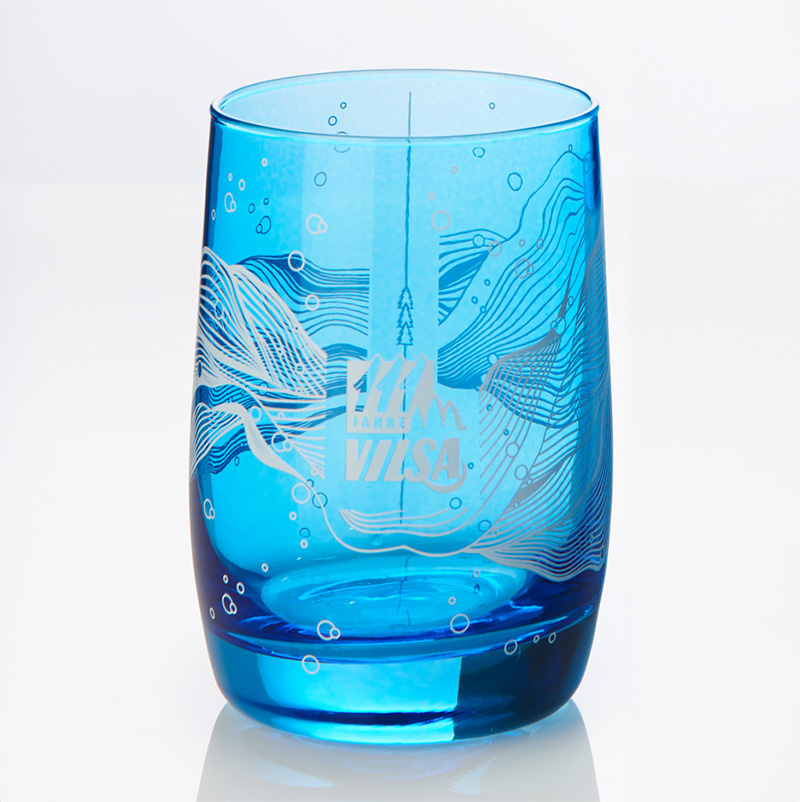 Coating
Let your brand stand our from the rest with a partial or full coating. Individual colours make your product unmistakable.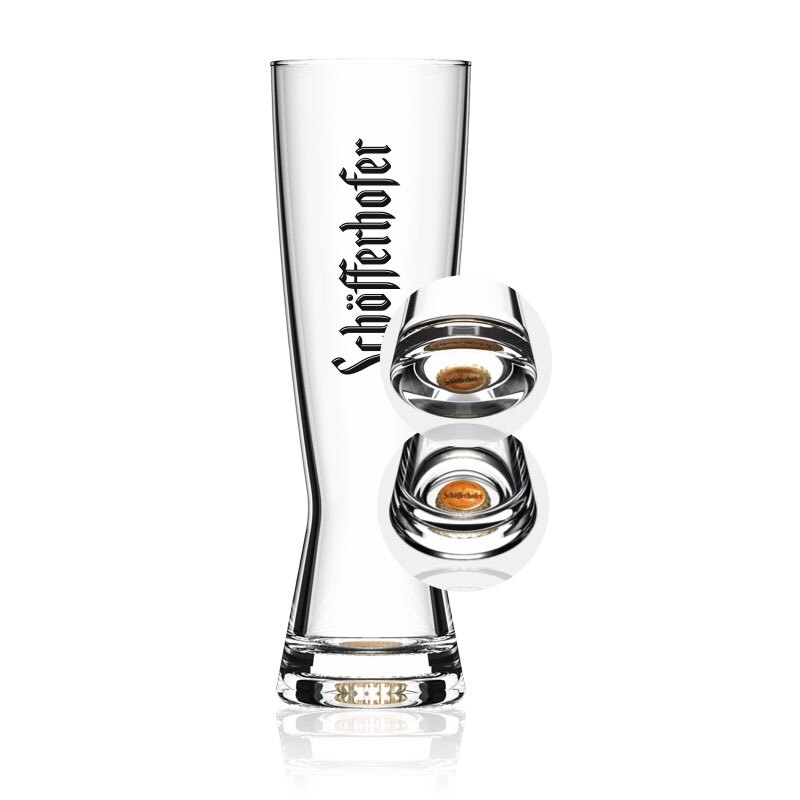 Insert glass
Whether crown cap, hop cone or staghorn button – there are numerous items that can be inserted into the bottom of a glass, turning the glass into a unique marketing instrument.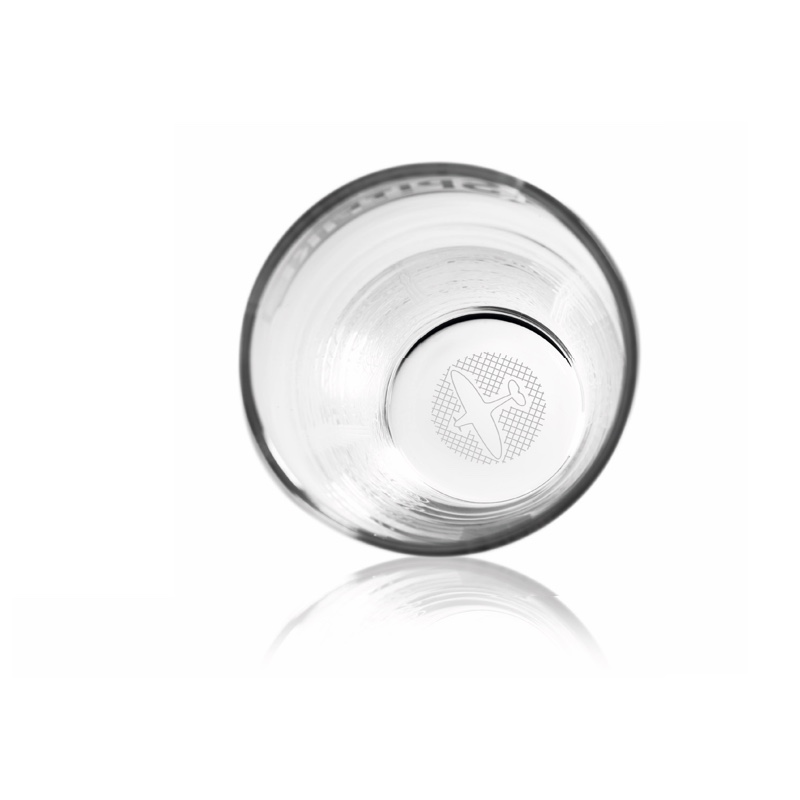 Laser technology
Something special for your glass. On the glass or inside, our laser technology offers many possibilities.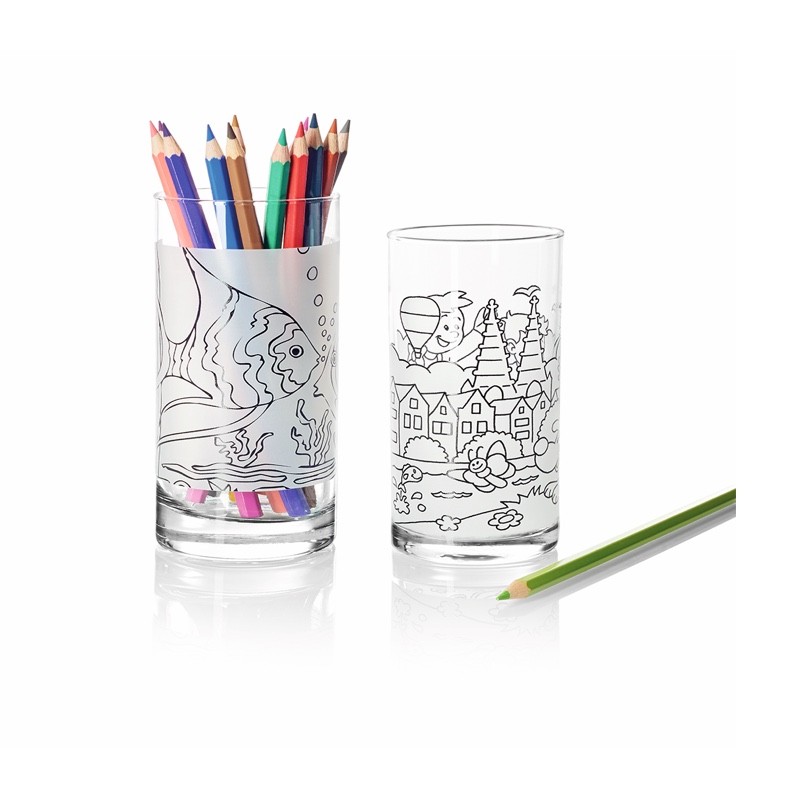 Colouring Glass
The youngest among us are fascinated over and over again – simply colour the outlined design to your wishes. Wipe the glass and start anew. Great fun for the whole family.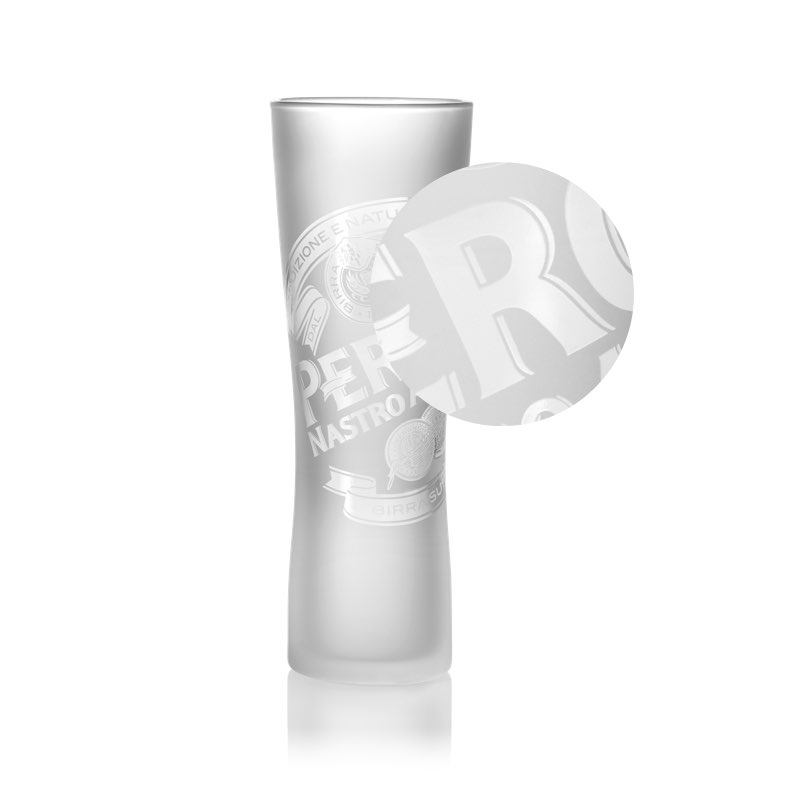 Satin finish
A special surface treatment creates a highly elegant and impressing effect on the glass. Numerous decoration possibilities further highlight your brand image.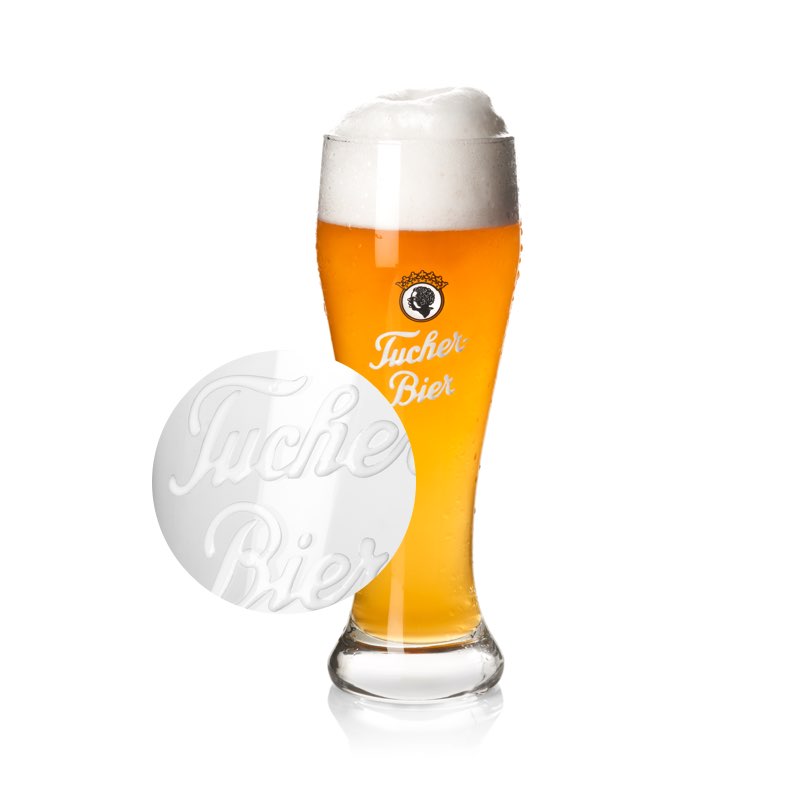 Relief print
A relief print creates a special haptic that accentuates your brand even more and makes it tangible.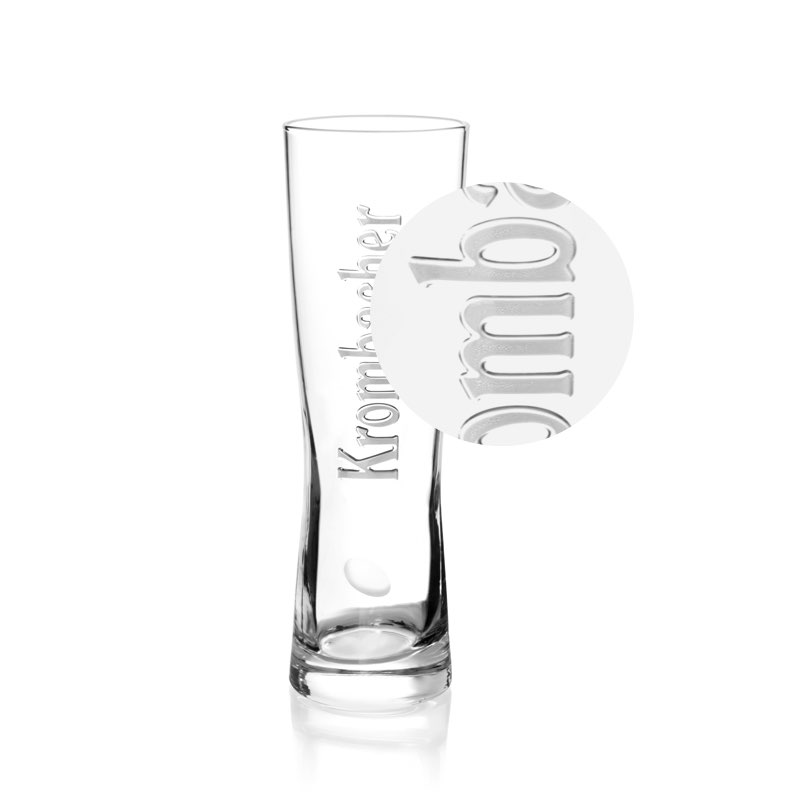 Overprinted relief
Your exclusive glass emphasized once more. Printing over a glass relief attracts even more attention to your brand.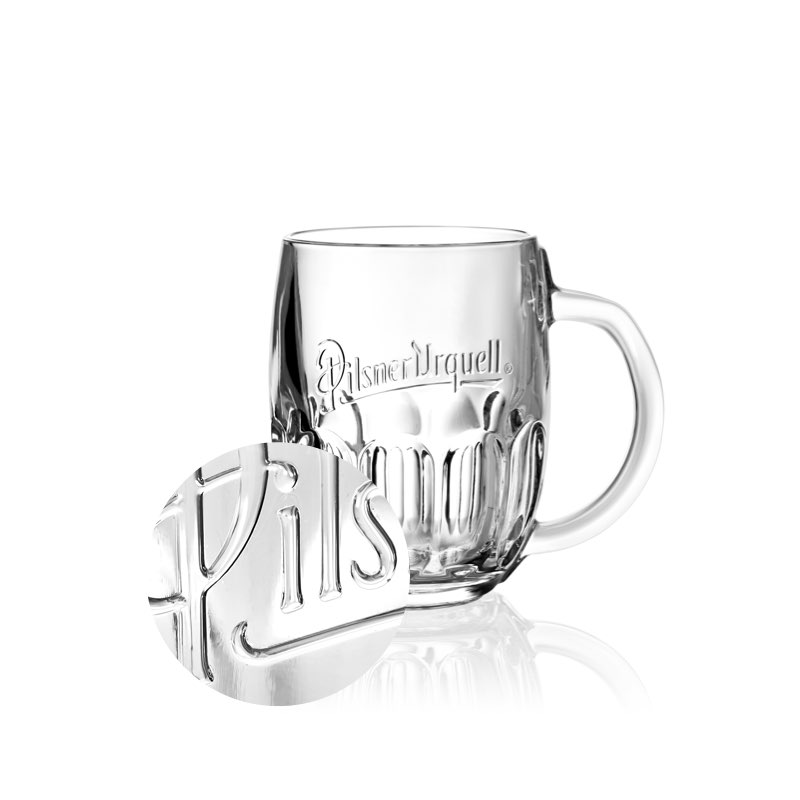 Glass relief
Exclusivity with your own exclusive glass. Your logo in glass. Distinctive and unique.
Gold rim
Our gold rim creates a very special finish. Of course, we only use real gold for this process.