Ambassador for Erdinger
Wheat beer means weekend. Who doesn't know the wheat beer from the Erdinger brewery? With your new brand ambassador Jürgen Klopp, we have added a crate that has literally been ripped out of the brewery's hands. We would be happy to advise you and help you to develop such a distinctive experience for yourself.
The limited Jürgen Klopp Erdinger fan glass
Optimise brand loyalty – with ideas from Sahm.
Schöfferhofer + Sanwald
An opener is built into the base of the glass – great for enjoying a spontaneous beer at sundown wherever you are. Another highlight, the bottle cap in the base – an absolute eye-catcher! Enjoy and see something extraordinary. The crown cork in the base is a clever way to increase brand loyalty.
These two and many more things are possible with Sahm hollow-base glasses. This will really make you stand out from your competitors and gives you potential for a collective promotion.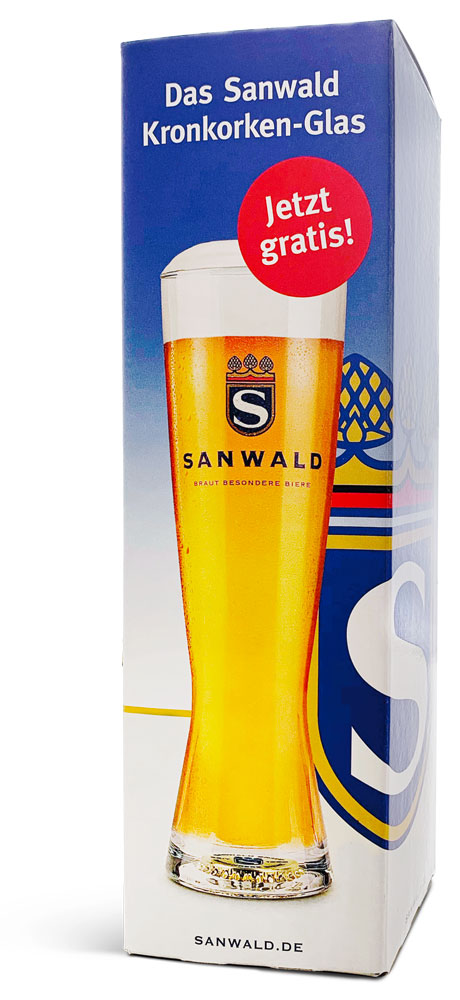 The best possible retail solution: SAHM's single packaging